Cholesterol Complete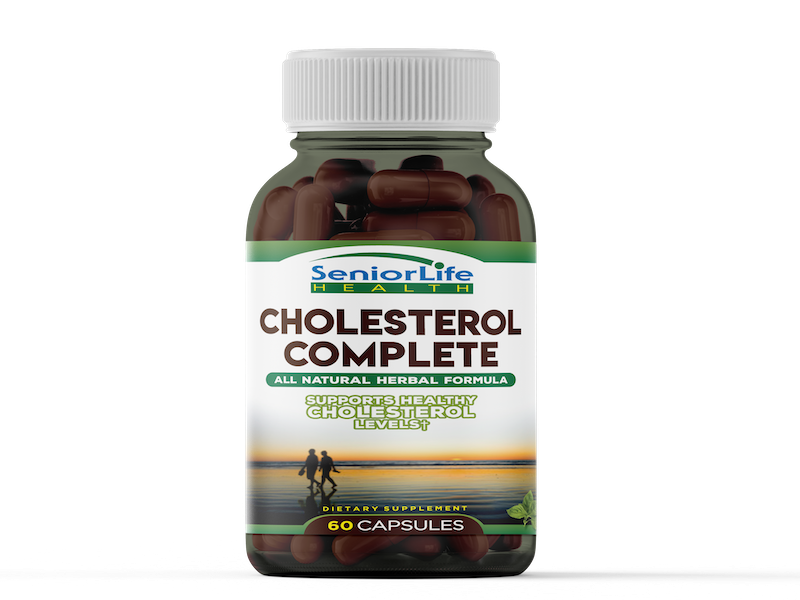 Supports the reduction and risk of high ldl cholesterol levels

Supports and maintains good hdl cholesterol

Supports your bodies efforts towards healthy triglyceride levels

Supports lower cholesterol levels

Key ingredient policosanol is known to help support good cholesterol levels

100% natural: helps avoid bad side effects from typical cholesterol drugs
Cholesterol Complete™ A specialized supplement containing six nutrients supports natural cholesterol health and improves even the most persistent cholesterol problems! Most people at risk for heart problems have more than one risk factor: low HDL cholesterol, high LDL cholesterol, high blood pressure, or being overweight. Cholesterol Complete™ supports the fight against free radicals in your body and supports the reduction of coronary disease and heart attacks risk while also supporting the reduction of  dangerous plaque build-up in the arteries! You can make a big difference in your blood tests by taking this Money-back, 100% Guaranteed Cholesterol fighter.

About Cholesterol Complete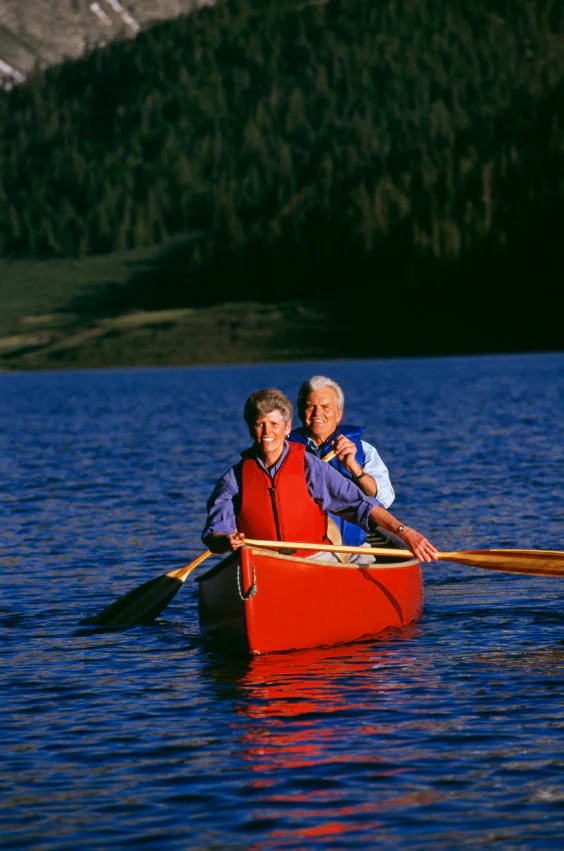 6 Natural Ingredients Get Results! Supports an LDL Cholesterol Number Drop Up To 40 pts in 40 Days! 
High Cholesterol increases your risk of getting heart disease! Our Cholesterol Complete offers you six powerful cholesterol-fighting ingredients! All in one capsule. 
Avoid Statins. Safe, Natural Ingredients Support Lower Cholesterol Levels.
Improve your health by naturally supporting a reduction in your LDL and HDL levels and removing free radicals in your body !
If you are serious about achieving normal cholesterol levels, then you need to try Cholesterol Complete™, a 100% natural product that comes with a 100% satisfaction guarantee.  
Powerful Formula -- Each Capsule contains six Natural Ingredients that work together to support & Maintain Healthy Cholesterol Levels 
Instead of dreading the next time your doctor asks you to do a cholesterol test, feel confident you're taking action to achieve life-long heart health and to support & maintain healthy cholesterol levels. All it takes is two capsules a day. Most people see a drop over 1-2 months. We have an easy money-back guarantee, let us know within 90 days if it does not work for you, and we'll give you a full refund. No hassles.
You'll find complete information here on how Cholesterol Complete™ ingredients support your body to:
Sweep your arteries clean of bad LDL Cholesterol.
Use natural ingredients for your health without the expense of other methods.
Block oxidation of LDL, this supports the reduction of dangerous free radicals that can damage the heart.
Sure, in an ideal world, you would get enough exercise and always eat the right foods. But the reality is you don't always have the time. Give your body a boost by adding Cholesterol Complete. Just two capsules daily, and you're on your way to supporting healthier, normal cholesterol levels.
Details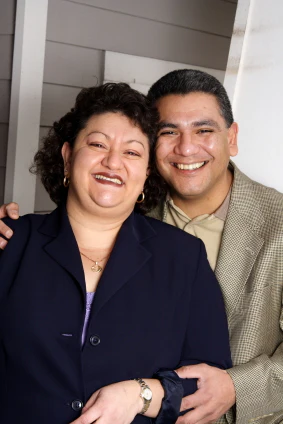 Why does our Cholesterol Complete Get Such Strong Results in Lowering Cholesterol Levels?
We completed a worldwide search for the best cholesterol-lowering ingredients. The result is our Cholesterol Complete™, a 100% natural treatment that supports healthy cholesterol levels. Countless men and women are now reversing cholesterol problems and experiencing remarkable results.
Your quality of life involves maintaining and controlling your cholesterol levels to reduce the chance of a heart attack or stroke. Reducing the amount of Cholesterol that we eat is important. But this formula goes beyond that. This all-natural, safe, effective product offers clinically proven ingredients. Natural ingredients provide support against heart disease BEFORE you must resort to more severe measures. Maintain a healthy, stress-free life knowing you take this natural cholesterol formula. Maintain heart health and arteries while supporting lower cholesterol levels.
The active ingredients in Cholesterol Complete™ support healthy cholesterol levels by blocking your body's absorption of fats in the intestines, leaving less unhealthy Cholesterol circulating in your body.
Benefits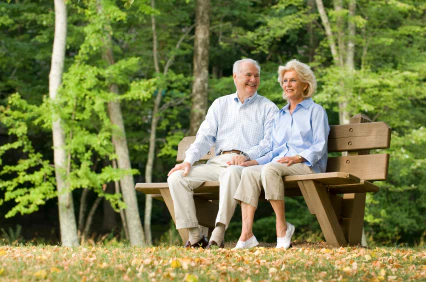 Totally Natural way to get help without other methods.
Protect Your Cells, Supports Increased Energy Levels*
Maintains Good HDL Cholesterol*
These ingredients are time tested.*
Maintain Heaalthy Cholesterol Levels*
Avoid Costly other methods*
Helps support healthy blood and liver cells while maintaining healthy cholesterol*
Cholesterol Treatment Supports Normalized Cholesterol*
Policosanol Supports Lower Bad LDL Cholesterol, which Can Cling to Your Artery Walls*
Supports Lower LDL Cholesterol*
Maintains Normal HDL, LDL and Triglyceride Levels*
100% Natural Formula Supports Healthy Cholesterol*
Our number #1 selling product for the past 8 years.
Ingredients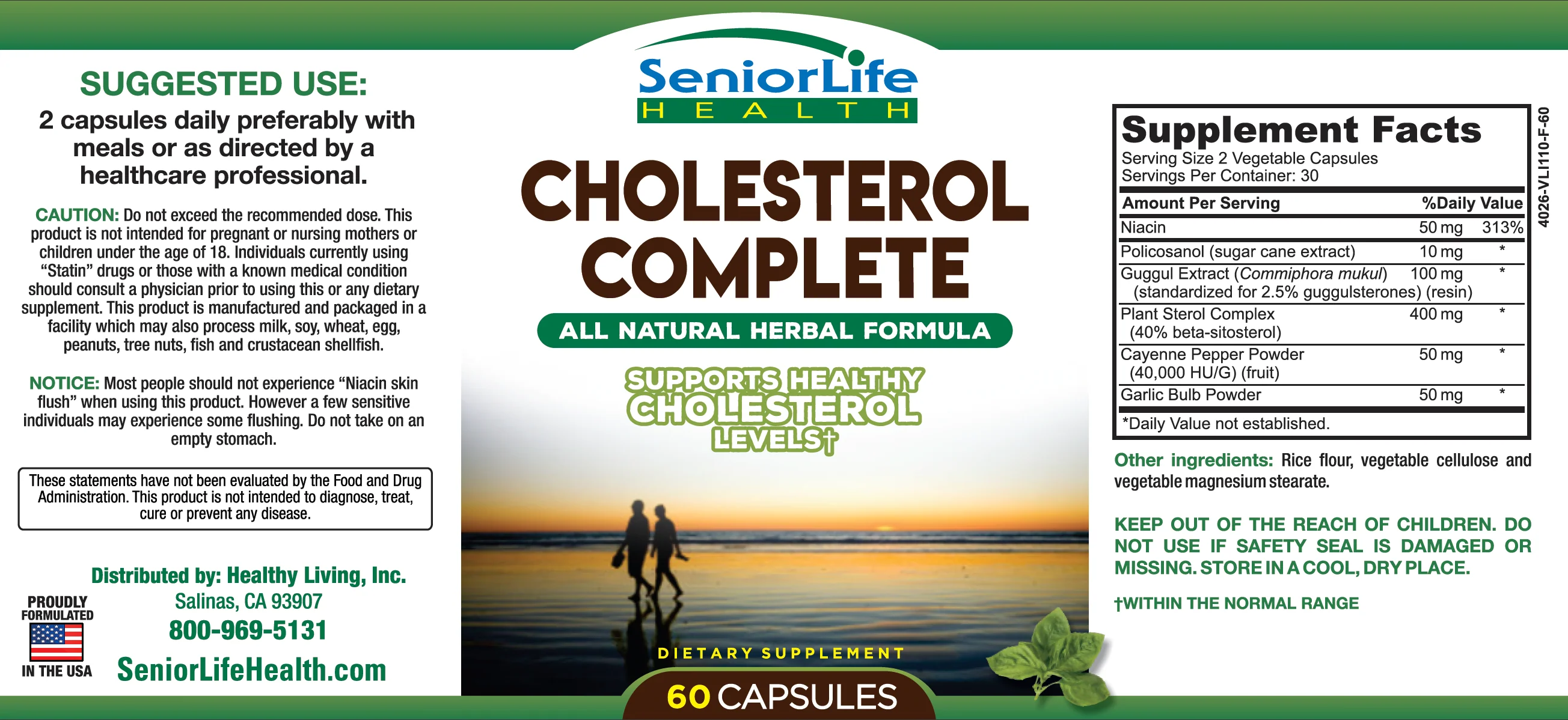 Ingredients Proven to Get Results and Achieve Healthy Cholesterol Levels!
High Cholesterol increases your risk of getting heart disease. Cholesterol Complete™ offers you six powerful cholesterol-fighting ingredients, all in one capsule. 
Imagine yourself with fewer worries about the risks of coronary heart disease, stroke, or diabetes. 
Imagine knowing you don't have to worry about the adverse side effects of some other methods. 
Imagine feeling unafraid about your Cholesterol numbers.
Cholesterol Complete has 6+ Natural Ingredients; here are the Most Important!
Policosanol: The main benefit of Policosanol (from Sugar Cane) is that it appears to 

work by blocking the body's absorption of Cholesterol.

 It also maintains normal Cholesterol levels better than other methods, without harmful side effects. In addition to its Cholesterol reducing benefits, it also appears to inhibit the oxidation of LDL. Oxidized LDL can create a chronic inflammatory response that promotes the destruction of blood vessels.
Niacin: Niacin maintains healthy Cholesterol by working on the cellular level and supports improved circulation, maintains healthy skin, and supports the sound functioning of your nervous system. Niacin also supports reducing total Cholesterol, LDL, and triglyceride levels, and at the same time, supports the raising of HDL levels.
Gugulipid: Gugulipid is effective because it supports lowering serum cholesterol and triglycerides. Guggul contains potent isolates known as Gugulipids and is very successful in lowering lipid levels. It also helps decrease the stickiness of platelets.
Plant Sterol Complex: 

Beta-Sitosterol (Plant Phytosterol) is chemically like that of Cholesterol.

 

What plant sterols get absorbed into cells cannot then be filled with Cholesterol, causing the Cholesterol to move to the waste system, unused.

 
Cayenne: Cayenne has been used by cultures for thousands of years, primarily for its healing powers. Cayenne supports average blood circulation and is a catalyst, which can amplify the benefits of other herbs. Cayenne has nutritional attributes: rich in vitamins A and C, complete B Complex, and an excellent organic calcium and potassium source.
Garlic: The regular intake of garlic supports the increase of "natural killer" cells in the blood that will tackle infections and tumors, lower blood pressure, and reduce blood clots (responsible for most heart attacks and strokes). Garlic also is known to destroy viruses and bacteria.